Either start the .exe file of your download or the setup file of your CD.
The remaining steps are shown and explained in the displays of the respective setups.
Please make sure that during installation your plug-in is installed as well: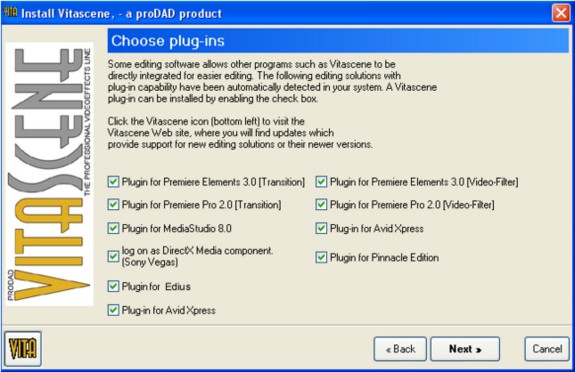 Should unexpected errors arise during installation, our support team can be contacted per email directly from the setup process in order to analyze the error. Please only use this option if an error occurs.
Vitascene can be started directly once the setup process is completed. You will then reach the registration part of the program.
Installation, Help, Registration, Technology and System requirements